IMPOSSIBLE
COLORS
home releases about contact press
Happy Record Store Day!
In honor of RSD, we're excited to offer a limited-edition Impossible Colors Grab Bag! Two random tapes from our catalogue plus three post cards singles in a hand-decorated grab-bag. Very limited edition of 10, so grab 'em fast.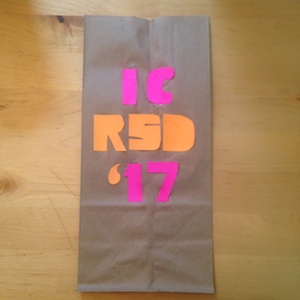 Frontwoman Fest 2017 Is April 1, 2017


Frontwoman Fest 2017 goes down April 1, 2017 at The Burlington Bar! Music starts at 1:00 and takes you all the way through closing time. All proceeds from ticket sales and downloads of our limited ed. mixtape benefit Girls Rock! Chicago.
Thanks to The Chicago Reader and the Chicago Tribune for hyping the festival.
Chicago Community Bond Fund Benefit Mixtape Out Now


We are honored to present Down in the Trumps: Chicago Artists Respond, our limited-edition compilation tape to benefit Chicago Community Bond Fund. Fourteen artists from Chicago donated their music to this project. Pop over to our bandcamp to get your download or cassette and check out this awesome writeup from the The Chicago Reader.
Record Store Day Special!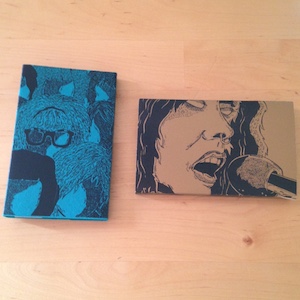 In honor of Record Store Day, we've got a special offer: the 2015 and 2016 Frontwoman Fest mixtapes for $9 + shipping. All proceeds from these awesome mixes are being donated to Girls Rock Chicago. The bands have donated their music and Kriss Stress has donated the beautiful artwork. Hand-assembled with love by us.
If you didn't make it out to Frontwoman Fest last weekend, click on over here to read a bit about the fest and hear a sample of what you missed!

Chirp Record Fair -- April 9, 2016
Come see us at the Chirp Record Fair on April 9, 2016 at the Chicago Plumbers' Union (1340 W. Washington Blvd.) We'll have tapes, postcards, and some free pins. We're very close to selling out of the Collages/ Red's Garden split, so come get it!
Come See Us At the Pitchfork Music Fest
We're stoked to have a table at the Chirp Record Fair at the 10th Annual Pitchfork Music Fest at Chicago's Union Park July 17-19. We'll have lots of tapes for sale, plus some free stuff. This will likely be your last chance to get the Strawberry Jacuzzi/ Post Child split and the Frontwoman Fest mixtape. We're down to the last of our inventory on both!
Retinal Scan and Impossible Colors Present Paper Portals
Impossible Colors and Retinal Scan Press are teaming up to bring you "Paper Portals" a subscription series of limited-edition art and music releases. Our subscribers will receive 24 unique post cards and exclusive songs from bands we love from around the world sent right to their doorsteps. Read more or subscribe to the series here.
Impossible Colors Presents Frontwoman Fest
February 21, 2015
Burlington Bar
Impossible Colors is teaming up with Midwest Action and Radio One Chicago to bring you Frontwoman Fest, an all-day celebration of women in Chicago music. We've got a rad lineup of bands that'll take you from 2 p.m. to closing time for $7. If 12 hours of music isn't enough to get you in the door, Radio One is bringing in a photobooth, there's going to be some crazy drinks from Nandini Khaund of Craft Cocktail, and we're donating all proceeds to the amazing Girl's Rock! Chicago. Bonus! Impossible Colors is releasing a special limited-edition tape featuring the bands from the fest!
RSVP here. (Set Orders and times TBA)
Bleach Party
Soddy Daisy
Impulsive Hearts
The Baby Magic
Spaces of Disappearance
Strawberry Jacuzzi
Axons
Yoko and the Oh Nos
Videobug
TALsounds
Haki
Deadbeat
Subscriptions to the Impossible Colors Club are Sold Out!
I'm floored and humbled: subscriptions to Impossible Colors' monthly split cassingles series are sold out! Your support has been incredible and it's been so much fun to share great Chicago bands with you every month.
Individual copies of most of the cassingles are still available from our releases page at $2 a pop. (The September split from Videotape and Impulsive Hearts is gone.) Each cassingle comes on a hand-dubbed tape in limited editions of 75 with exclusive, original art from Kriss Stress.
New releases drop the third Tuesday of each month. Email Adele with any questions.